Interview: Cathleen Trigg Jones Shares That Women's Voices Are More Powerful Than Men's
If you've tuned into BET Centric's "We Are The Joneses" or CBS' "Chic Chat," then it's impossible to miss the incredible powerhouse that is Cathleen Trigg Jones. Jones is a mother, a wife, a businesswoman, but most importantly, someone who wants to be known as a support system for all women.
Jones grew up in a very traditional household and was taught to "be seen and not heard." Her mother stayed at home while her father was a military man. She was encouraged by her parents to pursue careers in nursing or teaching. She spent a lot of time watching television, where she studied Oprah Winfrey's charismatic style and knew what she wanted next in her life. Despite her family's suggestions, Jones wanted to be seen and heard. She became the first college graduate in her immediate family and an Emmy Award-winning journalist.
"I am the first college graduate in my immediate family. It was just a sense of pride that I could do anything. Why did I think I had to stay in this little box when there is a whole world out there?"
The Triggs House foundation, founded by Jones twelve years ago, focuses on being able to help those who didn't have a permanent home or loving family. Another goal of this organization is to lend a helping hand to single mothers through the single mothers' scholarship program. This program cancels out any financial obstacle that might prevent a woman from obtaining her degree. Jones shared her experience of having to work tremendously hard when she completed eighteen credits, worked three part-time jobs, all while pregnant in one semester.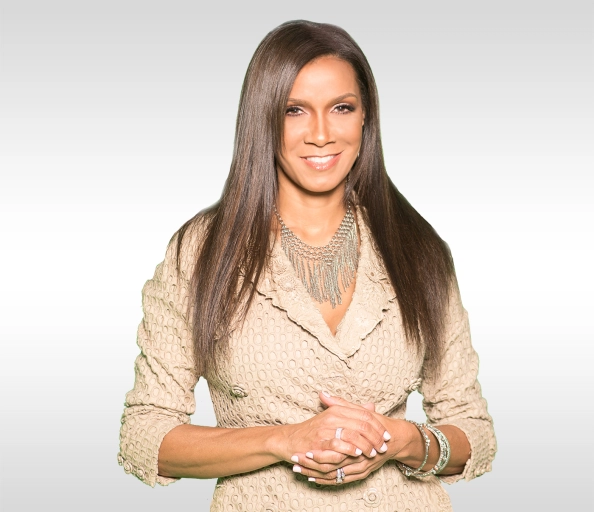 Jones is the voice that reminds women to keep going which is emphasized on her talk show "Chic Chat." It's on the must-watch list for a girls night in. When deciding who makes a guest appearance on the talk show, Jones has her own take on the guest's qualifications. She is looking for someone who isn't afraid to share what makes them human, what makes them cry at night, and the ability to be completely transparent to tell their full story.
"Our voices are so much more powerful than men because of the amount things we can multitask on, so much insight, and so much feminine power that we bring to the table."
This superwoman doesn't plan on slowing down anytime soon. She cites Oprah Winfrey as the ultimate guest star to have on her show in the future. She is focused on creating content that is inspirational, aspirational and entertaining. She is looking forward to filming season two of "We Are The Joneses" with her husband, Dr. Michael Jones. After recently celebrating eighteen years of marriage, Jones has learned the gift of compromise. She is looking into the new year with hope for her reality show, talk show, marriage, but also hopes that women will continue changing the world.