'Scorpion' Double Album Review: Drake Bares His Truth In A Superfluous Response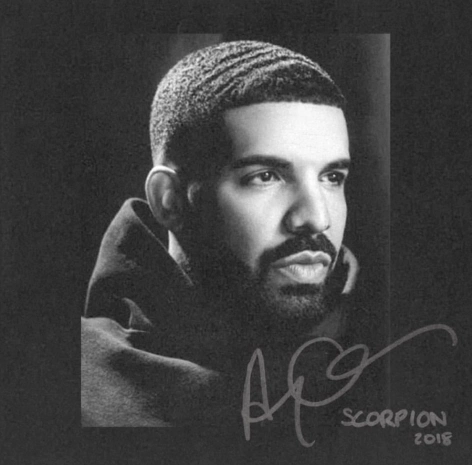 JAY-Z warned Drake prior. On the duo's first collaboration "Light Up" for Drizzy's debut album, Thank Me Later, Hov said, "Drake, here's how they gon' come at you, with silly rap feuds, tryin' to distract you." In the past couple of years, we've seen multiple artists create silly rap disagreements trying to get Drake's eye off the prize.
Scorpion, Drake's fifth studio album, released on June 29. It's easy to assume that the main take away is that he is indeed a father. However, that's not the case here. The Canadian artist has proven repeatedly why he's in his own lane by bringing together the best of both worlds, R&B and Rap. Drake showcased his passion for both genres by creating SIDE A and SIDE B. The album amounts to 25 songs and clocks in for a whopping 90 minutes. Loyal Aubrey fans have begun to label his latest offering "His best work to date," now let's dive deeper into this theory.
The project features vocals from Static Major, Ty Dolla $ign, JAY-Z and Michael Jackson. Production credits are awarded to Noah "40" Shebib, No I.D, Murda Beatz, Nineteen85, DJ Premier and more. He uses samples from Mariah Carey's "Emotions," a scene from the hit show Atlanta, Mentor Lil Wayne's "Lollipop," Aaliyah's "More Than A Woman," Lauryn Hill's "Ex-Factor," and the two most random yet fitting of all, Nicki Minaj's 2014 Powerhouse performance of "Boss A** B*tch" and a snippet of Plies' Instagram video.
I knew Drake was a dad, but damn, I really can't believe Drake is a dad. This was the first thought that came to mind when hearing one of the best tracks on the LP, "Emotionless." The most quotable line that has taken the Internet by storm is "I wasn't hiding my kid from the world, I was hiding the world from my kid." The impact of that line made listeners feel Drake on an emotional level. It simultaneously goes unnoticed that he admits to only seeing his son Adonis once on "March 14."
"Breakin' news in my life, I don't run to the blogs. The only ones I wanna tell are the ones I can call. They always ask, 'Why let the story run if it's false?' You know a wise man once said nothin' at all." — Drake
Side A is golden. The more that first side replays, the more a listener can understand the story behind Drake's aggressiveness. The tracklist makes sense in a way that "I'm Upset," a single released prior, sounds good when played accordingly in order. Side B on the other hand, takes some getting used to. Don't get me wrong, the beauty in the R&B side shows off Drake's ear for melodies and heartfelt lyrics. However, this is where he could've trimmed the fat. Side B should've been three tracks shorter, which quite frankly would've made a huge difference.
At Drake's caliber, he's not someone who needs to have throwaway records attached to his name. He's not an artist that fans have to beg for music from. In this past month, the music world got a taste of short projects. This was proven with Kanye producing five different seven-track albums and The Carters' nine-track joint album. This makes Scorpion's nearly two-hour listening session appear frivolous in this age of music.
It was a risky move for the "God's Plan" artist to sample both deceased yet legendary artists Aaliyah and Michael Jackson, but thankfully it works. Following Jay and Drake's collaboration on "Light Up," they also released "Pound Cake/Paris Morton Music 2" for Drizzy's third album, Nothing Was The Same. When JAY tends to hop on a track with Drake, he always comes out the winner. Even though this is the best single the duo has released to date, JAY shows once again why he's the G.O.A.T by referencing his disengagement with social media, his refusal to meet with President Trump and the unfortunate death of rapper XXXTentacion.
"I know a girl whose one goal was to visit Rome, then she finally got to Rome. And all she did was post pictures for people at home, cause all that mattered was impressin' everybody she's known. I know another girl that's cryin' out for help, but her latest caption is "Leave me alone." I know a girl happily married 'til she puts down her phone. I know a girl that saves pictures from places she's flown, to post later and make it look like she still on the go. Look at the way we live." — Drake ("Emotionless")
Is this Drizzy's best work to date? That's debatable. However, it's not a question that this LP is at least in his top three. Drake is someone who will always come out on top. On the day of the album's release, Drizzy broke Apple Music's single day streaming record of 170 million. That is the power of Drake. Whether we're over his narcissistic, aggressive, honest, emotional self, we can't deny that he's good at making hits that are catchy enough to have Instagram captions for the rest of the year. This body of work is one for the culture and simultaneously a warning sign. It's very difficult to deliver with a double album, and Drake has enough good records on this work to make up for the throwaways.  Scorpion feels like a mixture of Take Care with a touch of Views. When listening to Scorpion's 25-tracks, recognize as the Toronto artist does, it takes some "Finesse" to have fans listen to a superfluous project and call it the greatest of all time.
MUST LISTEN TO TRACKS:
SIDE A: "Emotionless," "God's Plan," "8 out of 10," "Mob Ties," "Is There More," "Sandra's Rose," and "Talk Up."
SIDE B: "Jaded," "Finesse," "Ratchet Happy Birthday," "Don't Matter To Me," "Final Fantasy," and "March 14."